The information desk at the Delft University of Technology…
Aaron Stephan, Building Bridges at Albany International Airport…thanks Bookshelves…
Rachel Walsh…and her task: 'Final Outcome for Interweb project: "Explain something modern/internet based to someone who lived and died before 1900". I made this to explain Amazon's Kindle to Charles Dickens'….
…I knew my books did something when I turned out the lights! Sean Ohlenkamp & Lisa Blonder Ohlenkamp make some magical animation at Type Books, found at 883 Queen Street West, Toronto……thanks Booooooom…See more of their imaginative bookshelves here…
 Set in Shakespeare & Company after closing time, Spike Jonze's fab stop-motion animation for Olympia Le-Tan's embroidered handbags with their book cover designs…more details here…
Spike Jonze: Mourir Auprès de Toi on Nowness.com.
Some window displays at Shakespeare & Co, Paris, displaying Olympia Le-Tan's 'Housewife's Choice' bags and minaudieres……merci LeDivanFumoirBohemien…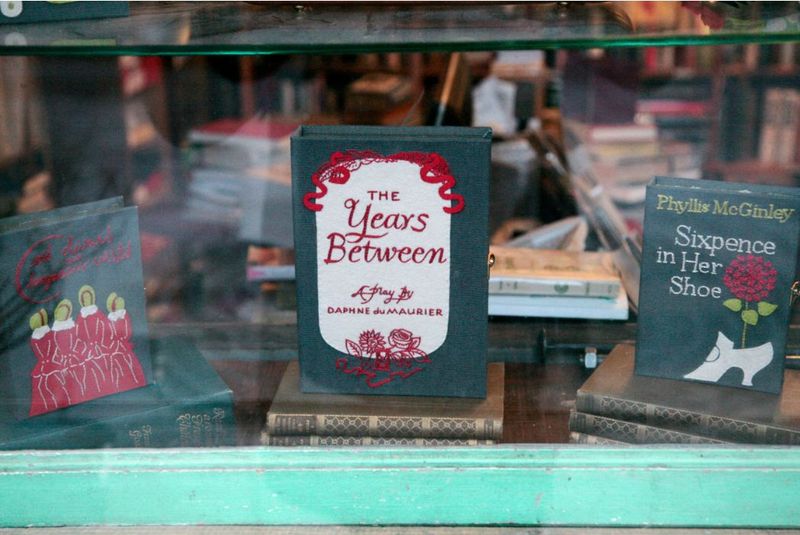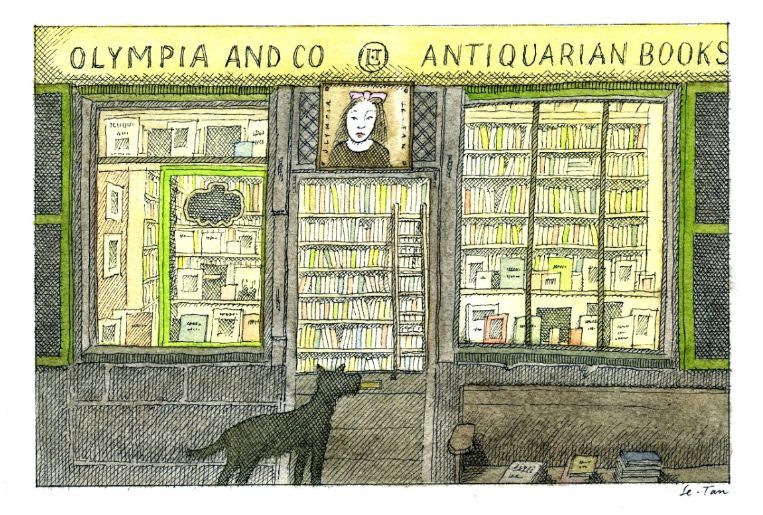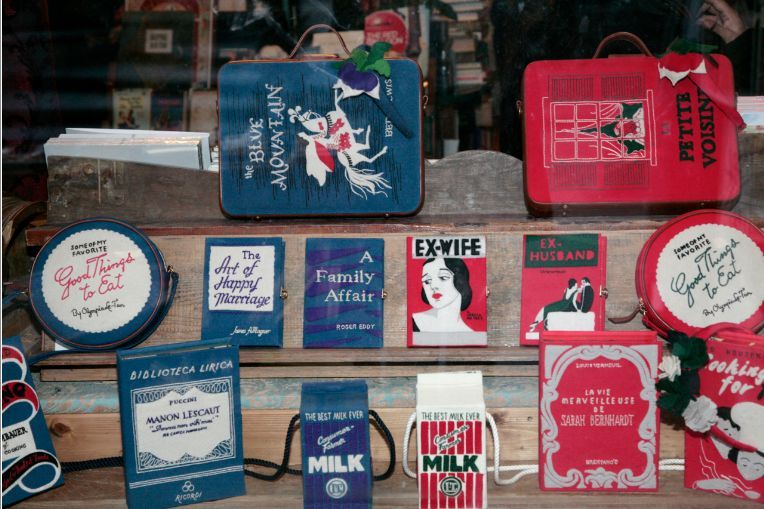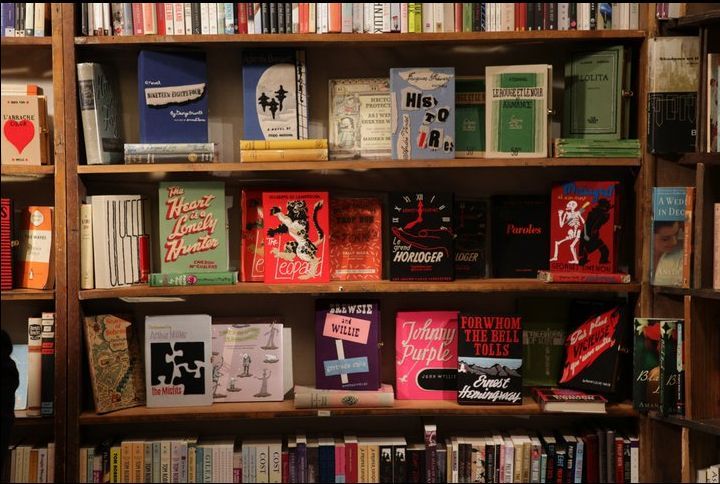 And speaking of Shakespeare & Company, the proprietor of this extraordinary landmark of a bookshop, George Whitman, patron saint of down and out writers in Paris, died on December 14th, 2011, two days after his 98th birthday. Jeremy Mercer, a Canadian writer who was once down on his luck in Paris, found refuge, solace, a bed and a job at the shop. He wrote a wrote a very entertaining book, 'TimeWas Soft There', on his time spent at this venerable, eccentric, wonderful place. Watch Sylvia Whitman (George's daughter and manager of the shop) give an overview of Shakespeare & Co here…
…Read Whitman's obituaries in the 'Telegraph' and The New York Times…