1906-2011
"The pleasure of making things beautiful or useful involves your feelings as well as your thinking. When your original sketch evolves into a tangible, three-dimensional object, your heart is anxiously following the process of your work. And the love involved in making it is conveyed to those for whom you made it"…Eva Zeisel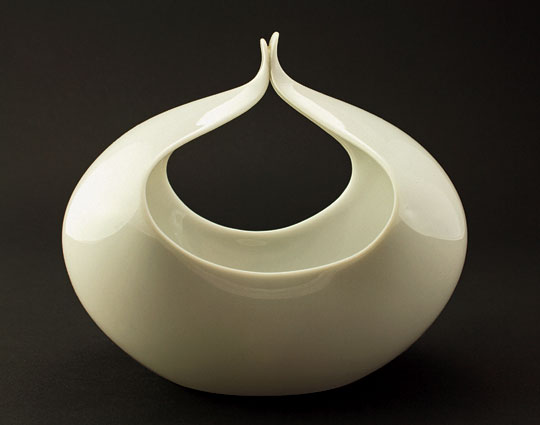 Another design icon passed away on December 30th, at the age of 105. Eva Zeisel lived a long, productive and influential life, making some of the most beautiful designs of the 20th century.
Metal Chair with fabric cover for the Milan trienniale, 1964…
Eva Zeisel: Distinguished By Design from Jeremy Bales on Vimeo.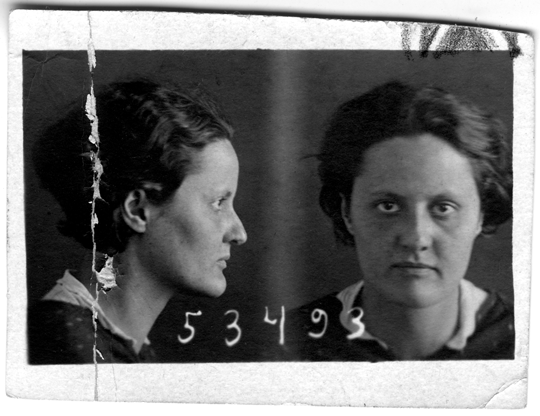 Zeisel, born in Hungary in 1906, moved to Russia at the age of 26 to help modernize Russia's ceramics industry, becoming the artistic director for the Porcelain & Glass Industries for all of Russia. She  spent her 30th birthday in Kresky Prison, incarcerated for 16 months, accused of plotting against Stalin. An excerpt can be read from her prison memoir 'APS18' at ThisIsAPublic Space. Arthur Koestler, a close friend,  drew from Zeisel's experience in solitary confinement to form his harrowing tale of totalitarian rule in Russia in his novel 'Darkness At Noon'. Deported to Vienna, she was reacquainted with her future husband, and in 1938, a few months after the Nazis came to power, they took the last train out of Austria. From England to America, they made their way with $64 between them. Zeisel continued her  brilliant career, designing for many of the great china & furniture companies of the day, as well as establishing the department of ceramic  arts industrial design at Pratt Institute in Brooklyn, where she taught until 1952. In 1946, Zeisel was given the very first one-woman show at the Museum of Modern Art.
Read Zeisel's ideas on the hazards of too much innovation from the book 'The Magic Language of Things'…thanks fastcodesign…
There's a website dedicated to her, EvaZeisel.com. Read the New York Times  obituary  here & from her Telegraph obituary we read "Eva Zeisel rejected strict modernism, finding its tone negative and preachy. "The modern movement dictates all the things I must not do," she once explained, dismissing its mantra of "reduce, reduce, reduce". She devised a mantra of her own: "Be ample, be kind, don't reduce, but give."
Town & Country Ware for RedWing, 1946…
Hallcraft/Century Dinnerware, 1957
Town & Counrty Salt & Pepper Shakers, for Redwing, 1946…
As her website says, "The last one hundred years is undoubtedly a more beautiful place because of her warmth and sensuous objects"
In her Budapest studio, 1926